Dear colleagues!
Tuberculosis (TB) is primarily an illness of the respiratory system, and is spread by coughing and sneezing. Each year about 1.6 million people die from this curable disease. We treat tuberculosis about 40 years include MDR TB, XDR TB and its complications (pulmonary hemorrhages, broncho-pleural fistulas etc.). There are several ways for tuberculosis tretment: drug treatment only or drug and surgery treatment. Medlung specialists have a great experience in medically difficult cases treatment. We have researched, developed and successfully uses the device to treatment for tuberculosis and its complications – Medlung Endobronchial Valve (Russian Federation Patent #58898). This one-way valve causes hypoventilation of the affected segment of a lung and preserves the drainage function of the blocked bronchus and the destructed cavity. The valve enables air; sputum and other bronchial secretion go out of the lung during an abrupt expiration and a cough blocking its return during the inspiration. Thus, it creates gradual condition of medicinal hypoventilation and pulmonary collapse in the lung.
Medlung Endobronchial Valve features:
minimally invasive – no surgical incision;
procedure of installation of the valve lasts about five minutes;
intended to reduce acute hyperinflation;
flexible – adapts to the variable size and shape of the airway;
ability to "stage" procedure and treat conservatively;
reversible – valves are designed to be removable post implantation;
increased ability to carry out daily activities;
improved exercise tolerance;
increased ventilation to healthier portions of the lung.
We used one-way endobronchial valves about 8 years and we have achieved excellent results in treatment for multi-drug resistant tuberculosis (MDR TB), extensively drug resistant tuberculosis (XDR TB) and its complications. Medlung have special training programs for health care specialists.
Arnold V. Levin, M. D., professor
Evgeny A. Tseymakh, M. D., professor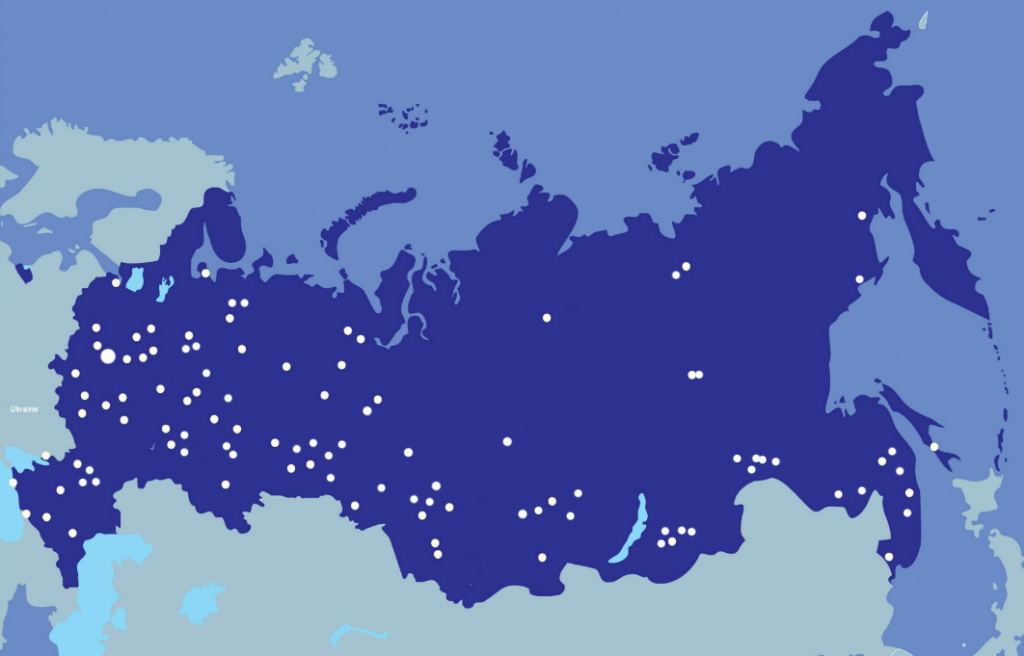 The technology of valve bronchoblocation used by more than 400 medical facilities in Russia.